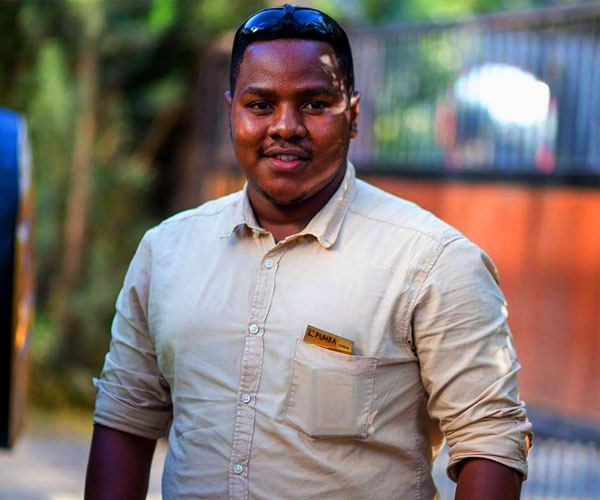 Edwin is Pumba's tour operator, logistic personnel as well as a tour guide. He is a Tanzanian, born and raised in Tanzania and presently living in Arusha.
With more than eight years of experience in tourism one of his favorite, apart from being a tour operator, is spending much of his time being in the field guiding and serving his customers just as a normal tour guide but with exclusive attention. His favorite thing about tours and safaris is the pure captivation of meeting stimulating guests and experiencing new values from all over the world.
By merging his love for safaris, as well as his eye for details, he is capable to help/serve several visitors to design their ideal trip. His goal is to give bespoken care and service to each customer while making a memorable holiday that leaves you and your family with eternal reminiscences.
He got a diploma of wildlife in the tourism industry and carries on to continuously improve his tourism knowledge so that he is able to offer his customers with the finest possible service.